Well, that's the million dollar question, isn't it? [Read more...]
With June 21, 2011 brings in the first day of summer and what I hope will be a wonderful bit of sunrise for each of us at the end of a very long winter!
It's been an … interesting winter that's for sure. So to bring in the sol, I've complied a list of some of my summer essentials and why I like them!
In no particular order, here we go:- [Read more...]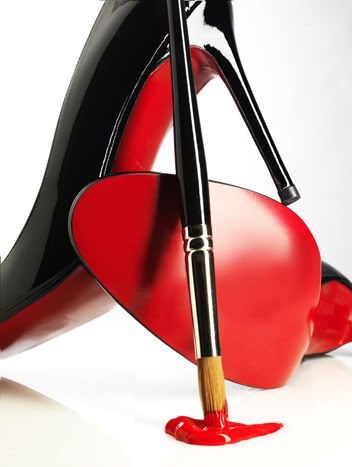 By: Maria Lago, guest blogger
Christian Louboutin and Yves Saint Laurent are two brands synonymous with luxury.
Both are fabulous in their own right and very coveted by women all over the world including the most famous of celebrities.
So why would YSL blatantly take Christian Louboutin's signature red sole and put it on their shoes?
In my opinion, if YSL was trying to take on the genious of the red sole and apply it to their line, maybe a good suggestion could be a different color?
Yves Saint Laurent has already dabbled with this idea using the very vibrant color yellow and I like it!
It definitely gives the shoe a certain trendy style that resembles that of Christian Louboutin's signature look. [Read more...]
I'm obsessed.
Okay, not completely, but enough to want to write a blog post about it.
It's Yves Saint Laurent Rouge Volupte – 10: "Provocative Pink" and I bloody love it.
I'm pretty much set in my ways when it comes to certain things, lipsticks is one of them. Being the girl, who rarely steps outside of her makeup box, I've been debating the purchase of one of these for quite sometime.
While, a lot of people tend to go for the luxuriously creamy beige and nudes from the Rouge Volupte collection and similar, I have been wanting to try this futuristic, fashion-forward fuchsia for quite sometime now.
Now, I'm not going to lie, this is a high-end lipstick, and if you go to a place like Barney's New York, even online, be prepared to shell out $34.00 USD for one tube. I [Read more...]